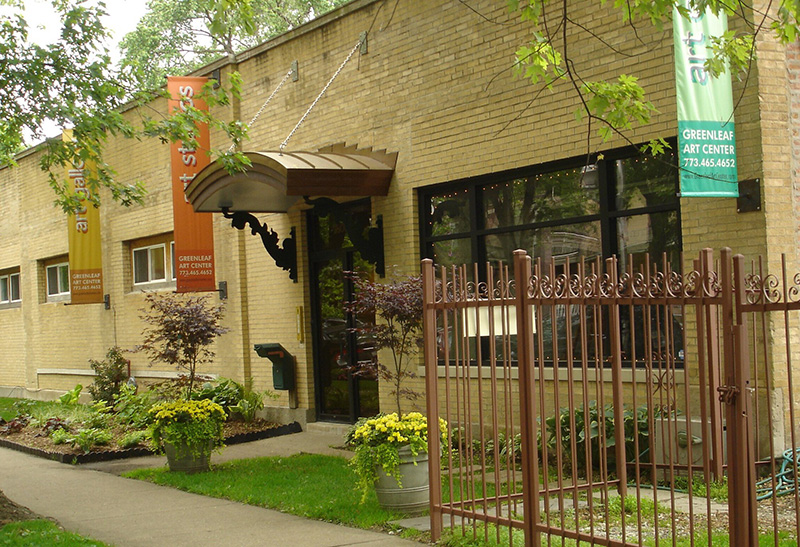 Greenleaf Art Center is located in Rogers Park one block west of Clark on Greenleaf Avenue. It is conveniently near the Rogers Park Metra train stop, and is easily accessible via the #22 Clark Street bus. The Art Center has plenty of free parking.
Greenleaf Art Center provides studio and exhibition space for over seventy area artists and is home to five creative business enterprises. Since its inception in 1990 by Kathie and Denis Paluch, it has grown to become a vibrant part of the Rogers Park arts community. The center hosts a variety of exhibitions, open studio events, art salons and creative workshops throughout the year.
The largest event space is the Long Hall Gallery. It has become a destination for business and community meetings. It's an imaginative alternative for private parties, one-man shows and group exhibitions. The smaller West Gallery is the perfect size for more personal events and the Window Gallery, our "window the world", celebrates the work of one of our resident artists on a rotating schedule. 

Membership in the Greenleaf Art Center allows you to join the creative community, participate in monthly art salons, group shows, the center's website and use of the gallery spaces. For more information on membership please see below.
The Greenleaf Art Center is handicap and wheelchair accessible.