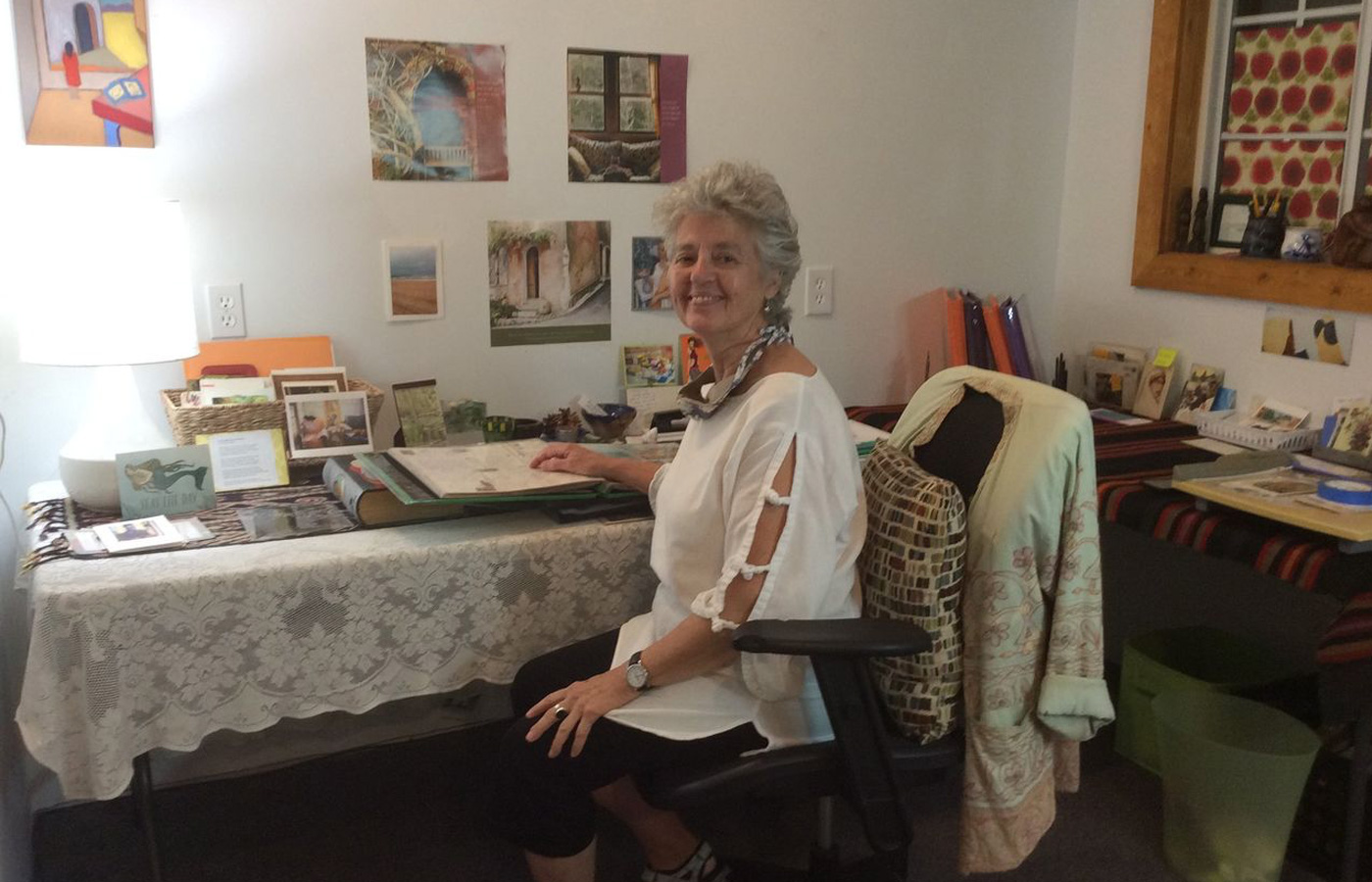 Connie is a memoir writer who is experimenting with using artifacts from her past to create new work. Decades old letters, journals, postcards, and photos were all saved with the intention of someday bringing them together to tell her story in a more multi dimensional way. That freedom of time has now arrived!
Time is but a river flowing from the past:
I am exploring the relationships between words written over five decades and the numerous visual artifacts I've accumulated (letters, postcards, photo documents, quotes, affirmations, artworks) to better understand my life's story.